The domes of Charlevoix are the creation of a Quebec firm of architects: Bourgeois-Lechasseur.
They called this experience glamping. Which means a campsite but rather glamorous.
Three geodesic domes located in the beautiful Charlevoix region offer a spectacular view of the St.Laurent River while preserving the nature that surrounds them.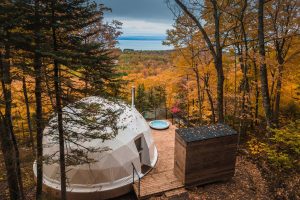 Inside the domes, residents find everything they need to have a great stay.
The domes are equipped with a kitchen, a bathroom, a main bed and a secondary bed. We can also see that the occupants of these small spaces can enjoy an outdoor spa.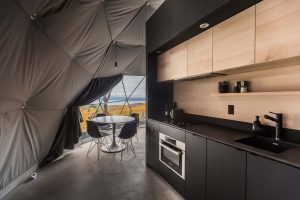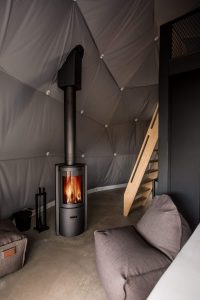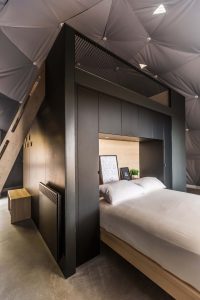 Source : Bourgeois- Lechasseur