Spring has arrived and nature comes back to life! Why not integrate natural materials to improve your environment? Stone, rattan, linen or even small flowers from your garden, everything is possible.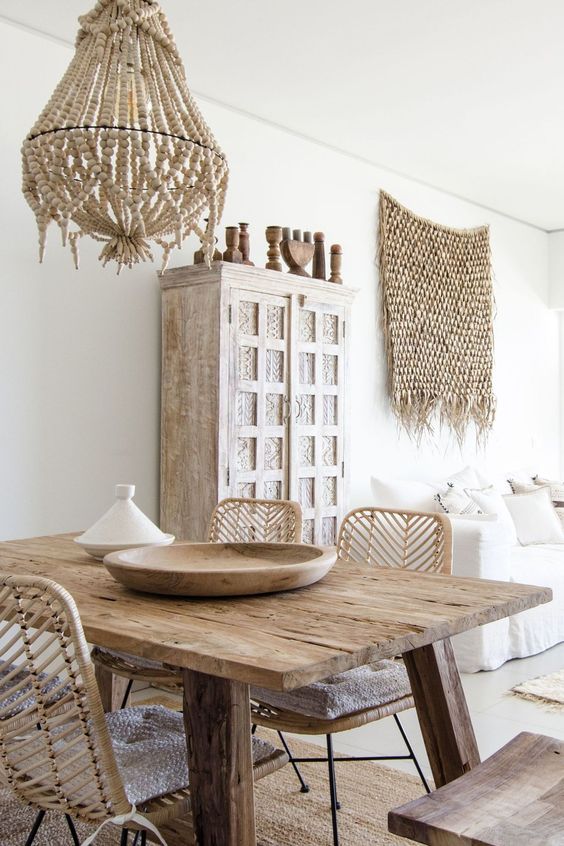 Source : Pinterest
These components can be used to enhance the colors in your kitchen. With green flowers and a stone wall, natural light is highlighted.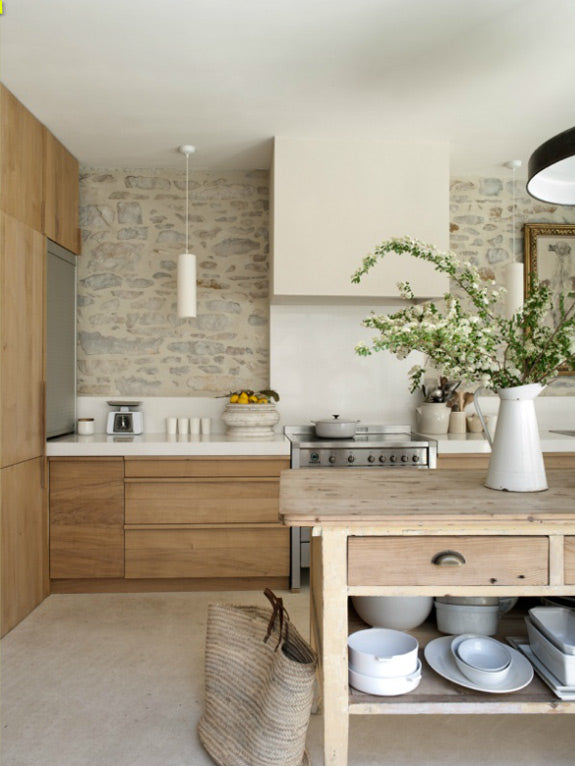 Source : Pinterest
These images inspire us, they make us want to adapt our decor as if we were always outside.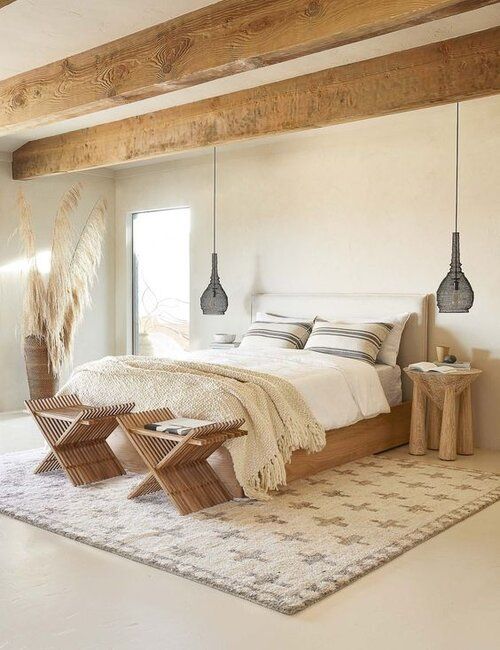 Source : Pinterest
Did you know that the elements of nature positively contribute to our mental and physical health?