Why not a house in the desert?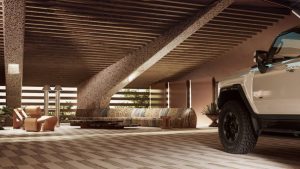 Source : AD
This is what Kelly Wearstler designed and imagined. She takes us with her to her elegant and futuristic world.
Even though the project only exists in cyberspace, the southern California desert landscape inspired this great architect.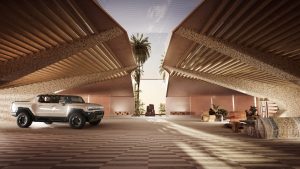 Source : AD
The mix between the Californian classic and the futuristic atmosphere inspires us. And you?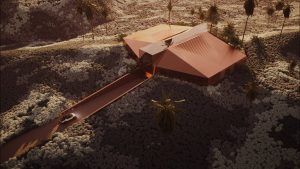 Source : AD