It is zen and luminous, there is something timeless about it. Do you dream of an all-white decor, but you fear that it will look like… a laboratory? Here are my tips for creating a white and cozy cocoon.
As far back as I can remember, I've wanted to live in an all-white setting. The 2023 Trends may announce the return of colors, I do not budge: I will create my décor all white. By "all white", I mean all-all-all white – right down to the floors! As I explain in this YouTube interview, I haven't made it yet… but I'm more determined than ever!
A big fan of decorating shows, I am ecstatic every time a designer dares to play the white décor card to the fullest. The American Leanne Ford inspires me more than anyone else. On my Instagram feed, the Quebecer Jacinthe Piotte also feeds my little obsession…
Do you dream like me of an all-white décor (or almost)? I have studied the matter for a long time, follow the guide.
The basis of an all-white décor: paint (of course!)
It goes without saying that, to obtain an all-white décor, the shell – walls and ceilings – must be painted white. The same goes for a brick wall or a stone fireplace mantel. We also give a second life to old furniture by painting it white. Note that the matte paint will better camouflage the small imperfections of a slightly damaged chest of drawers. Glossy paint will give shine to a piece of furniture and will attract more attention. More durable and easier to maintain, it is ideal for a kitchen table, as well as for doors and frames. And while the brush is out, take the opportunity to paint different decorative accessories in white in disparate colors – vases, candlesticks, flower pots, etc. –, who can then mingle harmoniously. Which white to choose, you ask? Pros often turn to Benjamin Moore's OC-117 "Plain White" shade, or its slightly cooler version CC-20 "Decorator's White."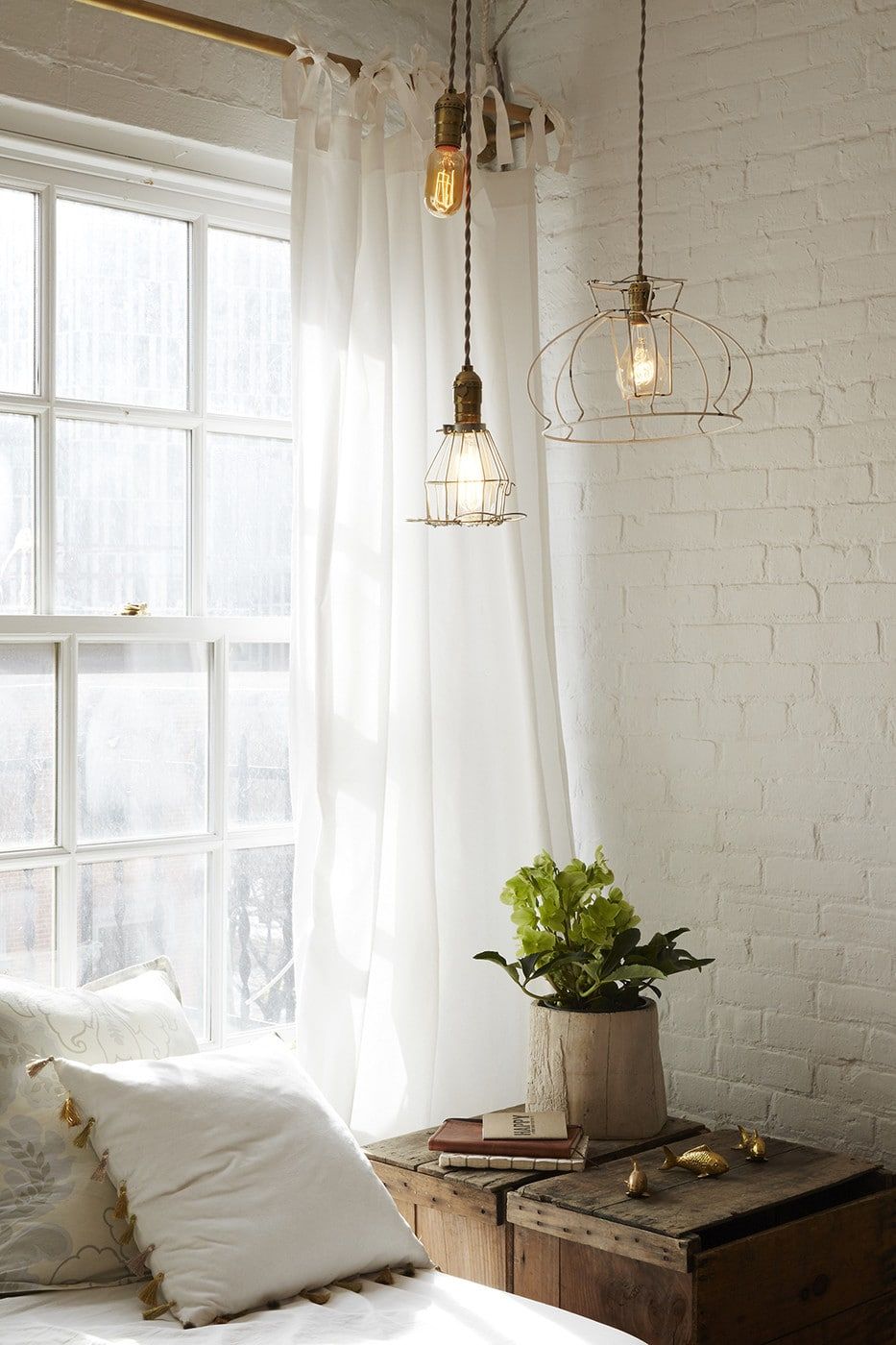 Photo Credit : Nicole Franzen for Lonny Magazine
Textures, shapes and embellishments: Layer white-on-white effects
To break the uniformity of a white canvas, you have to bet on the superposition of effects, playing with textures, shapes, ornaments, and fabrics and textiles. It can be the addition of paneling, moldings or picture rails, a magnificent ceiling rosette or, why not, a textured white wallpaper. Rounded shapes are welcome, more organic than straight lines. Throws, woolens, macramé, cushions, rugs and curtains will introduce a good dose of softness to the décor. Your elements are not all the same white? Do not worry. On the contrary, this monochrome will bring an additional effect. (In any case, limiting yourself to a single white is practically impossible!) Layer after layer after layer, multiply the effects, and you will have a rich and inviting all-white décor, anything but monotonous.
Photo Credit : Bohostyleliving
Beyond All-White: Neutrals and Natural Materials
I repeat "all white decor" from the beginning… but we can very well afford small deviations. The idea is to stay in neutral tones. A hint of black, for example, will inject character. As for natural materials – wood, stone, jute – they will blend in wonderfully with the surrounding whiteness, in addition to infusing a touch of life. And speaking of life, surround yourself with plants, in abundance, like little living trinkets. Finally, because this all-white decor is yours, decorate it with works of art that make you vibrate, objects that have a history and personality. Make it YOUR immaculate conception.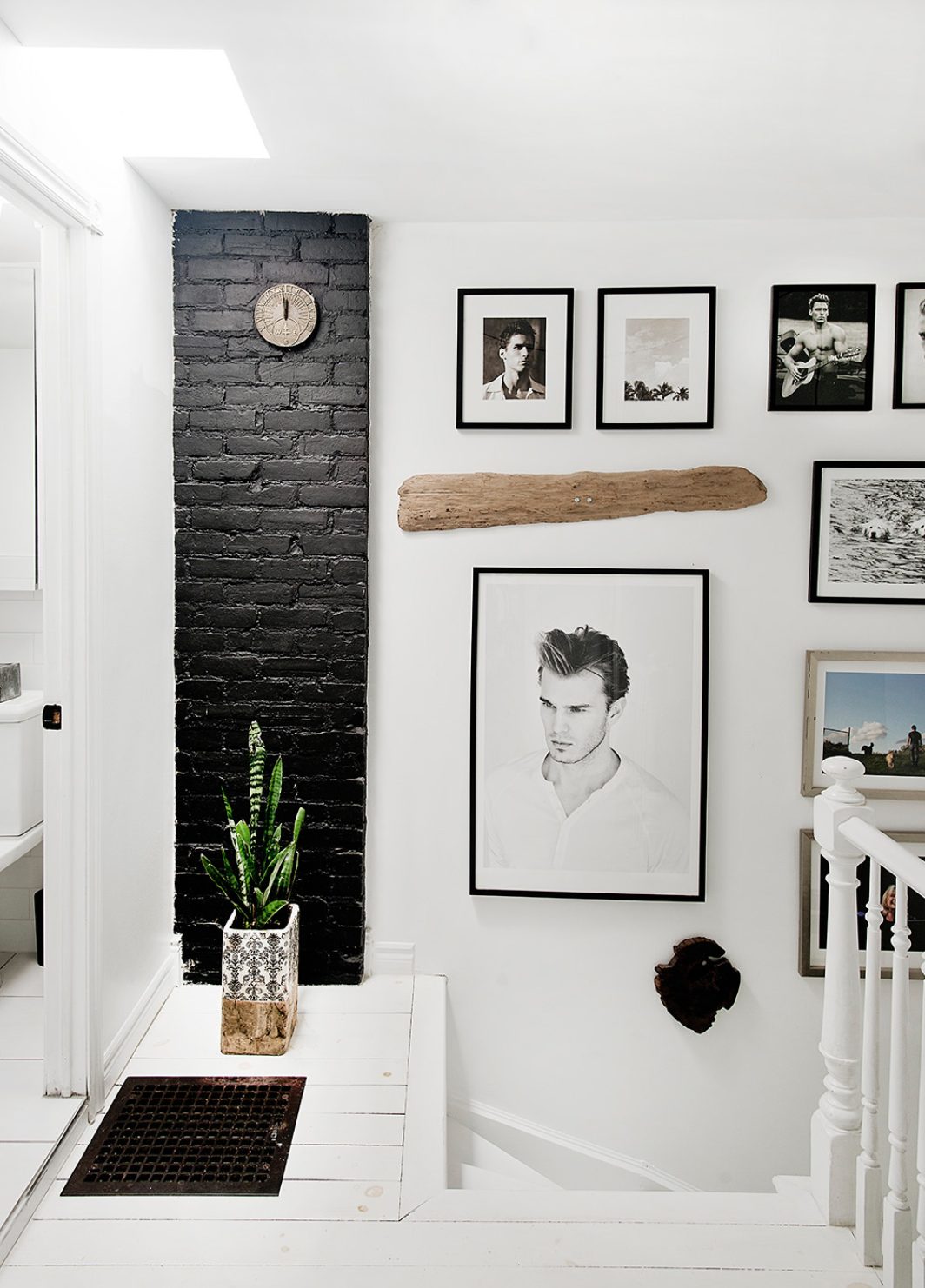 Photo Credit : Angus McRitchie
Opening Photo Credit: Angus McRitchie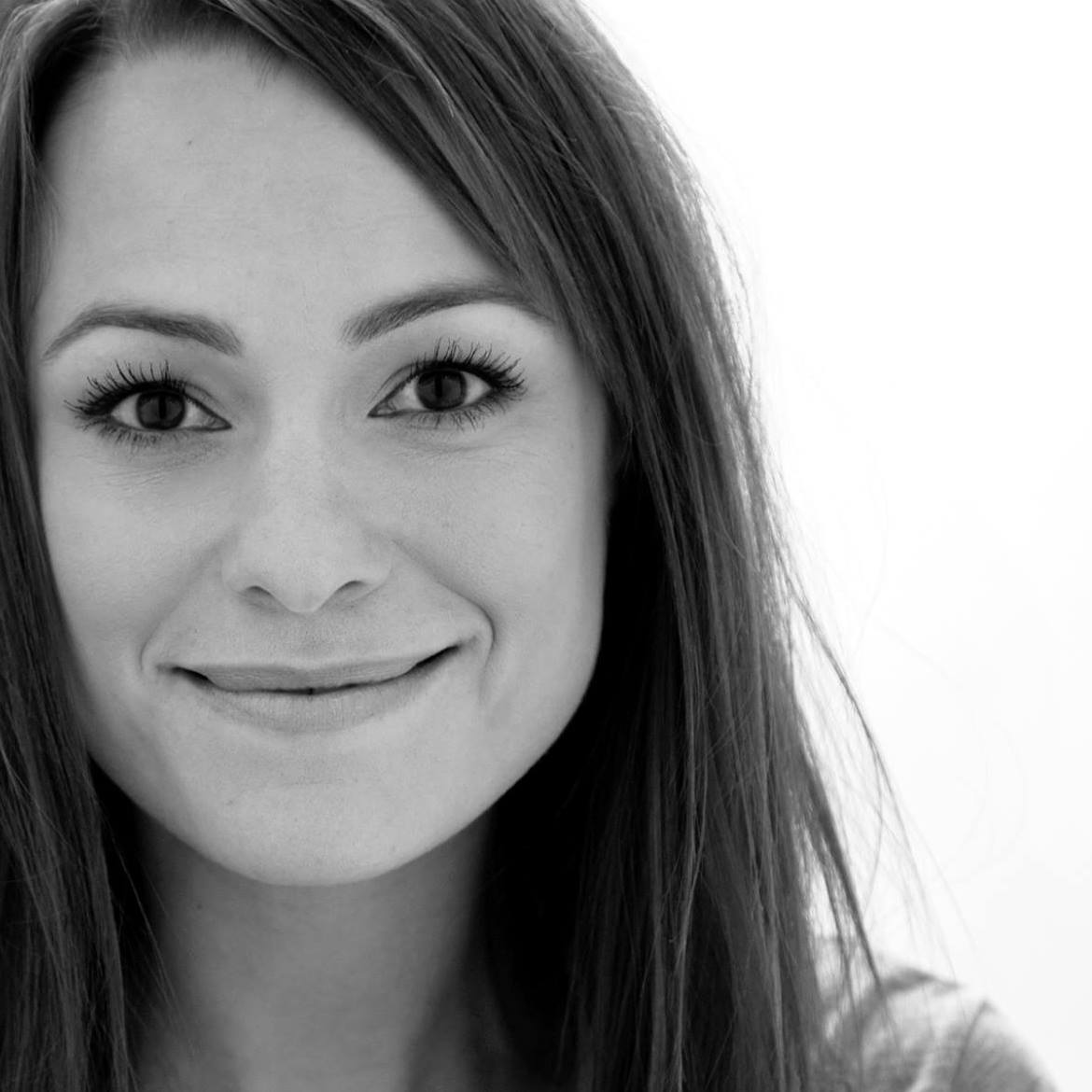 Julie Deslauriers is an actress, stylist, decoration columnist and eco-friendly mom. You have surely seen him in Chambres en Ville or other shows? Alongside her career as an actress, Julie has developed another passion: decorating.
We are pleased with our brand new editorial collaboration and its valuable advice. You can follow her on her Instagram feed @lejuliebazar.
Stay tuned for more decorating tips from Julie!